'Right to Recall' Mandate Circumvents Policy Process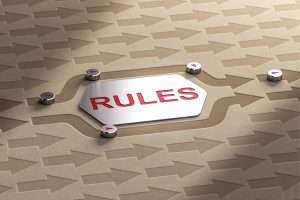 Now in effect is a new law establishing a "right to recall" requirement for certain hotels, private clubs, event centers, airport hospitality operations, and building services. The law applies to all employees laid off due to COVID-19.
Adopted through the budget process rather than legislative policy committee hearings, SB 93 (Committee on Budget and Fiscal Review) went into effect immediately upon being signed by Governor Gavin Newsom on April 16.
If the subject sounds like déjà vu, it is because Governor Newsom vetoed a nearly identical bill just last fall — AB 3216 (Kalra; D-San Jose).
In reaction to AB 3216's veto, Assemblymembers Ash Kalra and Lorena Gonzalez (D-San Diego) introduced AB 1074, which was set to be heard in the Assembly Labor and Employment Committee. Rather than moving the bill through the standard policy committee procedures, the substance of AB 1074 was repackaged instead as SB 93 and passed through the budget process. Read More